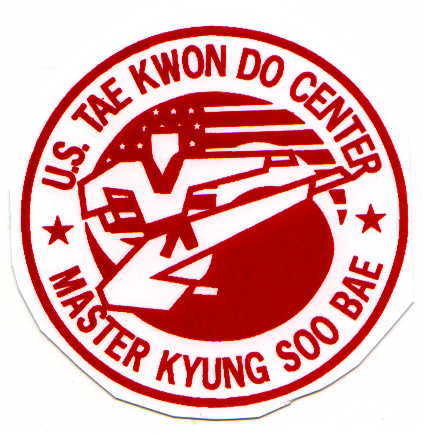 U. S. Tae Kwon Do Center Welcomes You to our Website!
Train with Master Kyung Soo Bae, official Virginia State Coach and WTF Certified Master Instructor.

Home &nbsp

About USTC &nbsp

Class Schedule &nbsp

News &nbsp

Pro Shop &nbsp

Virtual Dojang &nbsp
Welcome to the U.S. Taekwondo Center's home page. Through this site, you can get information about our school, our instructor, our martial arts style, class schedules, and news. Our site also provides you resources to assist in your training efforts, as well as a huge selection of quality martial arts products available for purchase online.
Our Mission
We are committed to providing quality martial arts instruction to each and every student. We place a strong emphasis on discipline and respect. Learning is the key to all our work. It is our mission to provide a learning environment which allows students to develop respect, self-esteem, integrity, discipline and leadership. We give students the confidence and skills to achieve their goals and to maximize their potential. Our teaching is done as if we were working with our own family. Not only do we teach our students self-defense; but also the self-control not to harm others and the importance of exercise, good health and propoer nutrition.
We look forward to serving you.
Meet Master Bae
Master Kyung Soo Bae was a member of the Korean National Demonstration Team. He has over twenty years of martial arts experience and has taught for more than XXX. Holding a degree in Martial Arts (with emphasis in XXX) from Korea's prestigious Yong-In University, Master Bae is eminently qualified to instruct and train students of all ages. Master Bae coaches the Virginia State Taekwondo Team.
Master Bae is a member of the United States Taekwondo Union (USTU) and is affiliated with the World Taekwondo Federation (WTF) in Korea.
Master Bae has produced XXX Junior State Champions
Try Our 2 Week Special. Just $39.95 with free Taekwondo Uniform!
Contact Information
U. S. Tae Kwon Do Center is located in Virginia Beach, VA. The school is located in the Haygood Shopping Center, at the intersection of Haygood Avenue and Independence Blvd.
Telephone

757-460-2222

Postal address

1033 Independence Boulevard,

Virginia Beach, VA 23455

Electronic mail

General Information: ustc@cox.net

Send mail to ustc@cox.net with questions or comments about this web site.
Copyright © 2003 U. S.Taekwondo Center
Last modified: 11/10/03